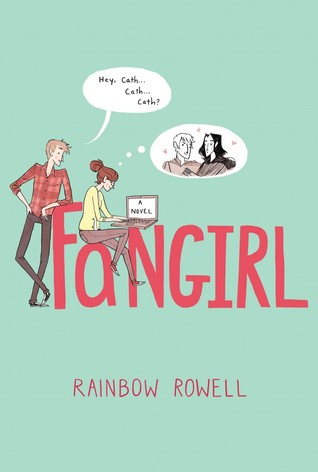 A coming-of-age tale of fan fiction, family and first love.
Cath is a Simon Snow fan.
Okay, the whole world is a Simon Snow fan...
But for Cath, being a fan is her life—and she's really good at it. She and her twin sister, Wren, ensconced themselves in the Simon Snow series when they were just kids; it's what got them through their mother leaving.
Reading. Rereading. Hanging out in Simon Snow forums, writing Simon Snow fan fiction, dressing up like the characters for every movie premiere.
Cath's sister has mostly grown away from fandom, but Cath can't let go. She doesn't want to.
Now that they're going to college, Wren has told Cath she doesn't want to be roommates. Cath is on her own, completely outside of her comfort zone. She's got a surly roommate with a charming, always-around boyfriend, a fiction-writing professor who thinks fan fiction is the end of the civilized world, a handsome classmate who only wants to talk about words... And she can't stop worrying about her dad, who's loving and fragile and has never really been alone.
For Cath, the question is: Can she do this?
Can she make it without Wren holding her hand? Is she ready to start living her own life? Writing her own stories?
And does she even want to move on if it means leaving Simon Snow behind?

(Quelle: Goodreads)
Das war eines der Bücher, die ich 2014 unbedingt lesen wollte, und was soll ich dazu sagen? Ich habe es geliebt, wie alle anderen!
Ich mochte Cat, Levi und alle anderen Charaktere. Die Beziehungen waren so wunderschön ausgearbeitet und es wurden viele wichtige Themen angesprochen.
Sehr gefallen hat mir natürlich die ganze Fanfiction Kultur in dem Buch. Ich schreibe selbst ab und zu Fanfiction und ich fand es toll, dass Cat so erfolgreich damit war.
Das Einzige, was mir im Nachhinein aufgefallen ist an dem Buch, ist die Tatsache, dass Cat zwar psychische Probleme hat, ihr aber nicht konkret mit Psychotherapie und Medikamenten geholfen wird.
Trotzdem gibt es von mir klare 5 von 5 Sterne!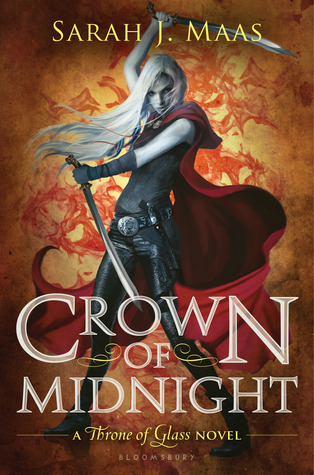 From the throne of glass rules a king with a fist of iron and a soul black as pitch. Assassin Celaena Sardothien won a brutal contest to become his Champion. Yet Celaena is far from loyal to the crown. She hides her secret vigilantly; she knows that the man she serves is bent on evil.

Keeping up the deadly charade becomes increasingly difficult when Celaena realizes she is not the only one seeking justice. As she tries to untangle the mysteries buried deep within the glass castle, her closest relationships suffer. It seems no one is above questioning her allegiances—not the Crown Prince Dorian; not Chaol, the Captain of the Guard; not even her best friend, Nehemia, a foreign princess with a rebel heart.

Then one terrible night, the secrets they have all been keeping lead to an unspeakable tragedy. As Celaena's world shatters, she will be forced to give up the very thing most precious to her and decide once and for all where her true loyalties lie...and whom she is ultimately willing to fight for.
Nach einem wirklich guten ersten Band musste ich einfach mit der Reihe weiter machen. Ich glaube, ich habe selten so eine originelle Fantasygeschichte mit einer solchen Kick-Ass Heldin gelesen und schon nur dafür hat Sarah J. Maas meine Bewunderung.
Die Situation in der Celaena sich befindet ist alles andere als ideal, immerhin ist sie neuerdings der persönliche Schlägertyp des Königs, obwohl sie alles andere als ein loyaler Krieger für ihn ist.
Ich habe ja schon gesagt, dass ich die Geschichte schon nur wegen Celaena liebe. Das sie sich nicht verändern lässt und trotz allem was sie erlebt hat noch Gefühle hat und ein Mädchen mit einer Vorliebe für schöne Kleider.
Aber auch die Action kommt in diesem Band auf jeden Fall nicht zu kurz - es wird wieder gekämpft, und das nicht nur körperlich.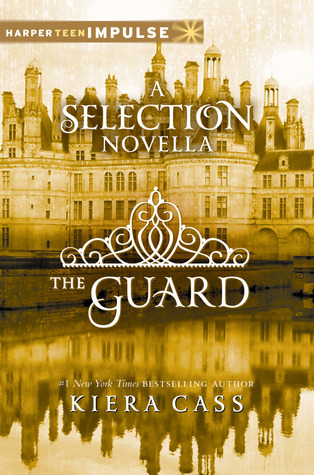 Before America Singer met Prince Maxon . . .
Before she entered the Selection . . .
She was in love with a boy named Aspen Leger.

Don't miss this digital original novella set in the captivating world of Kiera Cass's #1 New York Times bestselling Selection trilogy. This brand new 64-page story begins just after the group of Selected girls is narrowed down to the Elite and is told from Aspen's point of view. The Guard also features a teaser to The One, the thrilling conclusion to The Selection trilogy.
Ehrlich gesagt bin ich kein grosser Fan von Kiera Cass' Novellen. Sie sind zwar unterhaltsam, haben aber insgesamt fehlt doch einiges an Geschichte und Originalität.
Man erfährt zwar einiges über Aspens Leben, insgesamt allerdings nicht viel mehr neues und das ist es doch, was mich dazu verleitet, dieses Buch zu lesen.
Ich kann mich auch ehrlich gesagt kaum mehr an die Handlung erinneren, alles plätscherte so vor sich hin und das wars dann auch schon.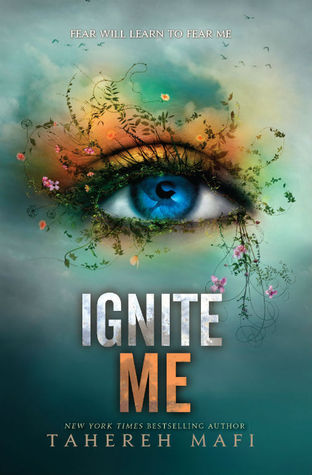 With Omega Point destroyed, Juliette doesn't know if the rebels, her friends, or even Adam are alive. But that won't keep her from trying to take down The Reestablishment once and for all. Now she must rely on Warner, the handsome commander of Sector 45. The one person she never thought she could trust. The same person who saved her life. He promises to help Juliette master her powers and save their dying world . . . but that's not all he wants with her.
Das war so ein toller Abschluss einer Trilogie. Nachdem ich Fracture Me gelesen habe war ich mir ziemlich sicher wo genau ich die einzelnen Charaktere sehen wollte und insgesamt habe ich auch bekommen was ich wollte - trotzdem hat mich die Autorin überrascht und das nicht zu knapp.
Es hatte super viel Action, trotzdem kamen die Beziehungen zwischen den Charakteren nicht zu kurz und Juliette macht eine super Entwicklung durch. Auch die anderen Charaktere haben mich sehr fasziniert, der Schreibstil war wieder einfach zu lesen und sehr direkt. Ich kann euch das Buch also nur weiterempfehlen.
Unter Hoffmanns Werken hat Der Sandmann das weitaus größte Interesse gefunden. Sein Grundproblem ist die Selbstverfallenheit des Menschen, der aus dem Gefängnis seines Ichs nicht mehr herausfindet, deshalb in seinen Lebensbeziehungen, vor allem in seiner Liebesbindung tragisch scheitert und am Ende sich selbst zerstören muß.
Dieses Buch musste ich für die Schule lesen, sicher nicht überraschend für viele. Ich habe ja gar keine Berührungsängste mit Klassikern, trotzdem landen normalerweise auch bei mir eher weniger auf dem TBR. Diese Novelle konnte mich allerdings richtig überzeugen.
Das liegt zum einen an dem Gedankengut, welches verarbeitet wurde, der historische Kontext ist sehr interessant und das Thema, menschliche Abgründe, ist ebenfalls auf meiner Wellenlänge.
Trotzdem ist das Buch eher schwierig zum lesen, was für mich an dem Schreibstil liegt. Ich mag den romantischen, ausschweifenden Schreibstil nicht besonders und war froh, dass mir die Disskusionen in der Schule hatten und ich so meine Meinung noch ändern konnte.